21. – 24. September, Utrecht, The Netherlands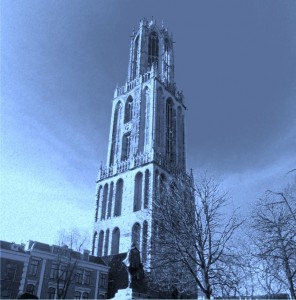 Dear all,
it is our pleasure to invite you to the 1st InGOS International Conference about Non-CO2 Greenhouse Gases and how observations can help to mitigate climate change. Based on the objectives of InGOS the conference will address implications for our networks, technology, energy systems, policies, and society.
The following sessions are planned:
– Observation platforms
– QA and data harmonization / storage
– Emissions of non-CO2 greenhouse gases: oceanic and  terrestrial process studies
– Flux measurements and the ecosystem-scale
– Novel tracers: Isotopes and multi-tracer methods
– Halocarbon observations
– Long-time and large scale observations
– Remote sensing observations
– Inverse modelling
– Climate Change and its effect in a socio-economic context
It is our pleasure to announce the following keynote speakers
– Susan Buckingham
– Ed Dlugokencky
– Rik Wanninkhof
– Torben Christensen
– Toshinobu Machida
Please note that the final InGOS meeting is associated to the conference and scheduled for Monday, 21. September 2015. To promote and disseminate the conference to your friends and colleagues please use the conference flyer. 
Registration: The early bird registration ended 30 June. Until 31 July it is possible to register for a poster presentation by using the registration form. For payment please use the UU webshop by following the link: www.santu.com/aaw059. Payments need to be in before 31 July.
Abstracts: Please upload your poster abstracts before 31 July by using the registration form.
Agenda: Please find here the agenda overview and also the more extended version including the abstracts of the oral presentations. The poster session is scheduled for Tuesday, 22. September.
Please note: WP15 will have an extended WP session, starting on Monday, 21 September 9.00.
Venue: Congress Hotel Mitland, Utrecht, The Netherlands
Costs: The costs of the meeting are 200€ and include the conference venue and the two social events (ice-breaker and conference dinner). Please indicate in the registration form, if you would like to participate in the social events and if you have special diet wishes we should take into account.
Payments need to be in before 31 July. For payment please use the UU webshop by following the link: www.santu.com/aaw059
Accommodation: Registration has been closed 1 July. If you would like to give it a try, please return the Hotel registration form DIRECTLY to Hotel Mitland.
General Information: Utrecht is a city with lots of highlights and possibilities. Please find a (subjective) selection here. An overview (without guarantees) about public transport is also compiled.